Best Software for GoPro Editing: Unleash Your Creativity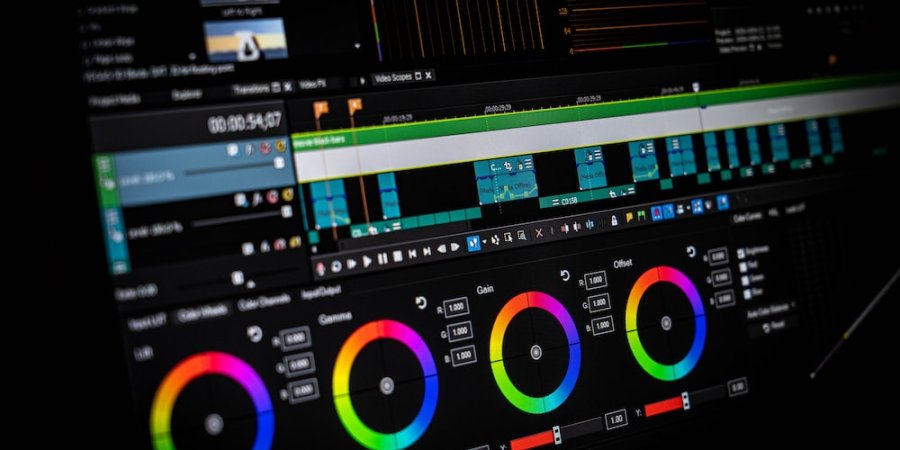 ‍Are you an adventure enthusiast with a GoPro camera capturing breathtaking moments? Do you want to take your footage to the next level by editing it with the best software for GoPro editing? Look no further! In this comprehensive guide, we will explore the top software options available, catering to different needs and skill levels.
Part 1: How to Choose the Right GoPro Video Editor
Before diving into the world of GoPro editing software, it's important to understand what factors to consider when making your selection. Here are three key points to keep in mind:
1. Support Stabilization
One of the most crucial aspects of GoPro video editing is stabilizing the footage. Shaky and blurry videos can ruin the viewing experience. Therefore, it's essential to choose a software that offers robust stabilization features. Whether you're biking down a mountain trail or capturing underwater scenes, stabilization will ensure smooth and professional-looking videos.
2. Cutting and Trimming
As a GoPro enthusiast, you may end up with hours of footage. To create concise and engaging videos, it's important to trim and cut unnecessary parts. Look for a GoPro video editor that offers easy-to-use cutting and trimming tools. This will enable you to remove unwanted sections and make your videos more captivating.
3. Support for Multiple Video Formats
GoPro cameras capture videos in various formats, including 4K. To edit your footage seamlessly, choose a video editor that supports multiple video formats. This will allow you to import and export your videos without any compatibility issues. Whether you're editing in high-definition or working with different resolutions, having this flexibility is essential.
Now that we have a clear understanding of what to look for in a GoPro video editor, let's explore the best software options available for Windows, Mac, and mobile devices.
Part 2: Top GoPro Video Editors for Windows and Mac
Basic Level Editing Software for GoPro Videos
1. GoPro Studio (Discontinued)
GoPro Studio, released by GoPro itself, was a popular choice for fast and easy GoPro video editing. However, as of December 2017, GoPro Studio is no longer available for download or receiving updates. While it was a reliable option, it's important to explore other alternatives for your GoPro editing needs.
2. Windows Movie Maker (Free)
Windows Movie Maker, a basic editing tool for Windows users, offers a user-friendly interface and intuitive features. It allows you to edit and share your GoPro videos on platforms like YouTube and Vimeo. However, one drawback is that GoPro footage cannot be directly imported into the program, requiring conversion to compatible formats before editing.
3. iMovie (Free or $15)
iMovie, designed for Mac users, provides a simple yet powerful solution for GoPro video editing. With easy-to-follow tutorials and a user-friendly interface, iMovie is ideal for beginners. It supports 4K resolution editing and offers advanced features such as picture-in-picture effects and split-screen effects. While it comes pre-installed on new Macs, older Mac users can purchase iMovie for $15.
Intermediate Level Editing Software for GoPro Videos
4. WeVideo (Free with Watermark)
WeVideo is an online video editing platform that offers impressive results and advanced features. It allows users to edit GoPro videos on both Windows and Mac systems. While the free version adds a watermark to your videos, it provides access to a wide range of filters and effects. For full access, users can upgrade to a paid version.
5. Wondershare Filmora X (Free Trial, Paid)
Wondershare Filmora X is a popular choice for GoPro video editing due to its user-friendly interface and extensive features. With Filmora X, you can fix fisheye effects, stabilize shaky footage, and add text, titles, and music to your videos. It supports multiple video formats and offers a range of editing tools and effects. Filmora X is available for both Windows and Mac users, with a free trial and paid options.
6. Magix Movie Edit Pro ($70/lifetime)
Magix Movie Edit Pro provides advanced features and a user-friendly interface for Windows users. With over 1,000 templates, 32 editing tracks, and motion tracking capabilities, it offers flexibility and creative possibilities. While it comes with a price tag of $70 for a lifetime license, the software's robust features make it worth considering for action camera enthusiasts.
Advanced Level Editing Software for GoPro Videos
7. Adobe Premiere Pro CC ($19.99/month)
Adobe Premiere Pro CC is a professional-grade video editing software used by industry professionals. With its extensive range of editing tools, it offers unparalleled flexibility and customization options. While it may not be suitable for beginners, experienced editors will appreciate its advanced features and seamless integration with other Adobe products. Premiere Pro CC is available for both Windows and Mac users, with a subscription-based pricing model.
8. Sony Catalyst Production Suite ($399.95)
Sony Catalyst Production Suite is a powerful editing software known for its creativity, efficiency, and performance. It caters to professionals and offers advanced features for complex projects. With its intuitive tools and studio-quality interface, it provides a seamless editing experience. Sony Catalyst Production Suite supports various file formats and allows for easy sharing on platforms like YouTube and Instagram.
9. Final Cut Pro ($399.99)
Final Cut Pro is a high-end video editing software designed exclusively for Mac users. It offers a stunning user interface and a wide range of editing tools for professionals. With support for popular file formats and the ability to use third-party plugins, Final Cut Pro allows for creative experimentation and customization. While it comes with a higher price tag, its advanced features make it a top choice for hardware video editors.
Part 3: Best GoPro Video Editing Apps for Mobile Devices
In addition to desktop software, there are several mobile apps available for GoPro video editing on iPhone and Android devices. Here are six notable options:
1. GoPro App
The GoPro App supports both iPhone and Android devices. It allows for live streaming to platforms like Facebook and offers a range of editing features to enhance your GoPro footage.
2. iMovie
iMovie, developed by Apple, is an excellent choice for GoPro video editing on iOS devices. With its user-friendly interface, beginners can easily edit their videos and add professional touches.
3. Adobe Premiere Clip
Adobe Premiere Clip is a mobile version of the popular Adobe Premiere Pro. It offers powerful video stabilization and editing capabilities, making it a favorite among enthusiasts who want to use Adobe software on the go.
4. Magisto
Magisto is a GoPro video editor that focuses on adding music and creating captivating videos. It offers AI-powered editing features and various filters to make your videos more attractive and engaging.
5. FilmoraGo
FilmoraGo, developed by Wondershare, is a popular choice for Android users. It provides a wide range of filters and effects to enhance your GoPro videos and offers a user-friendly interface.
6. Quik
Quik is a GoPro editing app that allows you to add GPS data to your videos, providing information like speed and location. It offers an easy way to create impressive videos with minimal effort.
Conclusion: Unleash Your Creative Potential with the Best GoPro Editing Software
With the wide range of GoPro video editing software options available, you can now take your adventure footage to new heights. Whether you're a beginner or a professional, there is a software solution that meets your needs and allows you to unleash your creativity. From basic editing tools to advanced features, you can enhance your GoPro videos, add music and special effects, and share your creations with the world.
According to experts who write for us on tech and software, choose the best software for GoPro editing that aligns with your skill level and desired outcomes. Experiment with different software options and explore their features to find the perfect fit for your editing style. Get ready to create captivating videos that showcase your thrilling adventures and leave a lasting impression on your audience. So, grab your GoPro and start editing your way to greatness!